Reunion News
If you are a member of a class that ends in 3 (63, 73, 83, 93, 03, 13) or an 8 (68, 78, 88, 98, 08, 18) now would be a great time to get a group together and start planning for next year. It's a lot easier if you start early, and by there we all are going to be looking for some fun. If your class missed a year during the past two years, it's not too late to turn back the clock and catch up. As we are informed of reunion plans, we will update this page.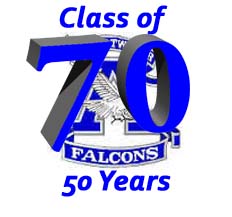 The Class of 1970 is not giving up and, on their reunion, and has scheduled it 50 Year Reunion on September 24, 2022. So maybe it's the 52 Year Reunion but it will be a great event. All class will be invited so mark your calendar. More information to come.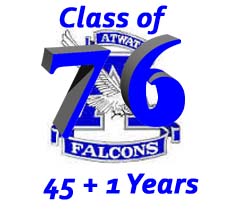 The Class of 1976 has announced they are holding a 45+1 Year reunion on Saturday October 8, 2022, at the Merced Elks Lodge. The committee is asking members of the class to contact them with updated contact information. They have established a Facebook group page at Atwater High Class of 1976 Reunion where you can message your information. You can also contact the committee at AtwaterHS1976@aol.com, they are asking anyone who has moved in the last five years to contact the committee to update the mailing lists. You can also send the information to the Alumni Association at AtwaterAlumni@outlook.com. Save the date and get ready to party like its 1976.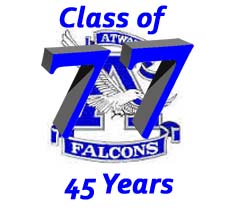 The Class of 1977 is planning a 45 Year Reunion on Homecoming weekend, September 23-25. They have combined forces with the Class of 1976 to have a combined reunion during Homecoming weekend, so the information above pertains to both classes.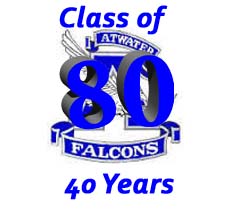 The Class of 1980 has announced that they will their 40th Year Reunion on September 3, 2022. Additional information can be found on the Atwater Class of 1980 Facebook group page.
The Class of 1992 has announced their 30 Year Reunion will be held during Homecomming weekend September 23, 2022.
Attention Class of 1992! Our 30th class reunion will be taking place on the weekend of September 23-25, 2022. Here are the activities planned for that weekend:
Friday, September 23rd:
– Atwater High School Football (Homecoming) Game! Kickoff times to be verified. No host, so buy your own Tix at the door.
– Bellevue Bowl: After the football game head over to Bellevue Bowl. No host but we'll ask to reserve a section of lanes (you pay for your own shoes and bowling time/games.
Saturday, September 24th: 6:30pm-10:30pm
– Reunion Dinner at Vista Ranch Winery. Dinner will be served and we have a DJ booked so bring your dancing shoes!
Cost: $50 per person if you pay before September 1st, or $60 after September 1st. Payment instructions to follow next week.
Sunday, September 25th: Exact times TBD but thinking 10/11am-4pm…
– Yosemite Lake Barbecue!
We've already reserved one of the coves (details to follow) so we'll do hot dogs and burgers and water .
Cost $10 per Family (+ you'll have to pay the entrance fee to the park).
This will be a BYOB event and we'll welcome any potluck items or donations to help cover extra food for others… If anyone has activity ideas you want to propose or organize to make this extra fun for the families, feel free to share…
Let's make this a great reunion. We hope to see all of you who can make it out to one or all of the events.
15Cindy Funderburk, Ramona Riedeman and 13 others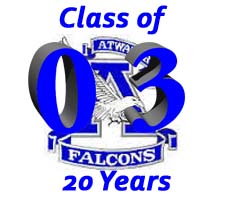 The Class of 2003 has organized a committee and is looking at dates in 2023 for their 20 Year Reunion. More information to come. They have a group Facebook page at Atwater High Class of 2003 and we will post information on both the alumni Facebook group page and web site.
A reunion was held for members of the Classes of 1960-1969 on Saturday August 27, 2022.. Updated information and pictures will be posted shorthly on the site. http://www.atwateralumniassociation.com/class-of-1960-1965-reunion/
If you class is planning a reunion, or class event and would like help in promoting it, contact us and provide the details. If you would like help in organizing a group to plan an event we can help with that as well. These events are always fun and those who participate and attend always come away happy and thankful they participated.